Testimonials: 
---
(Our son) has really fallen in love with playing guitar and music. Thank you Jerry!

Thanks Jerry. (Our son's) continued progress shows that you are doing a great job as his teacher.

Thanks for your hard work, Jerry. The kids and I really appreciate the time you spend with them.….I'm really pleased that he's enjoying guitar.

We are very grateful to have met you and that you have shown (our son) how to play the guitar. You are an important part of (his) life and we truly appreciate your commitment to teach and encourage him……
 
--SEE MORE BELOW--
GUITAR & UKULELE CLASSES: HAVE FUN MAKING MUSIC
About Hot Rod:
---
International performing artist Jerry 'Hot Rod' DeMink studied at Berklee School of Music and has 11 years experience touring, and has been teaching for the last 14+ years. Patient and gifted with kids, experienced and insightful with adults, Jerry gets his students playing guitar quickly. Many styles and levels taught.  Jerry has the experience and knowledge you need to join in on the fun!
Want to do a lesson over Skype or Zoom?  Schedule today!
Skype Name - HOTRODDEMINK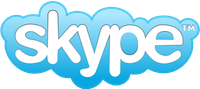 Skype Name - HOTRODDEMINK  Zoom - contact me for link.
30-minute weekly group classes:
$121 per month
30-minute weekly private one-on-one lessons:
$176 per month
Need a fresh set of guitar strings?
$20 plus the cost of strings. (≈ $5 or bring your own)
Studio in the SDSU area and online.

Call or e-mail for availability. 
619-517-7464